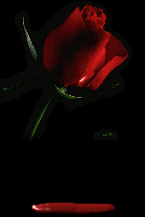 i fancy myself a bit of a horror enthusiast but i'm no expert. most of these are youtube channels, since i spend a lot of time watching videos. in fact i would say thats mostly what i do lol. this pretty much doubles as a gothic fashion page too? like just go with it, black goes with everything
CREEPY CONTENT CREATORS
this section is dedicated to art and aesthetics, from DIYs to just cool looking stuff
GOTHIC HOMEMAKING WITH AURELIO VOLTAIRE: a playlist great for gothic interior decorating, with a few other things too. a home isnt a home until it looks like the inside of a haunted castle, after all
LUMPY TOUCH: animator known for popularizing "gorefield", a fan-created garfield horror universe. he's honestly probably the reason it took off. also does non-horror stuff.
IT'S BLACK FRIDAY: a goth with a vlog. that's about it, yeah. surprisingly comfy, who knew?
CHRISTINE MCCONNELL: to say she's just a "creator" would undersell her entirely. trust me on this one, she's definitely worth taking a look at. also had a netflix show! it's very funny.
ACE OF CLAY: a guy who makes clay sculptures with horror elements, but he does other things too. interesting.
REAL STORIES, MYSTERIES, AND TRUE CRIME
so i'm not a true crime buff myself and prefer my content on the more whimsical, paranormal side, but these channels are all pretty fascinating.
ARGS
PETSCOP: an arg based off a supposed unreleased playstation game from 1997 that was never released. underneath the surface of an unfinished, cutesy game lies many, many dark family secrets...
CATASTROPHE CROW: arg about a supposed nintendo 64 game that was never released. similar to petscop, but instead of relying on one channel to upload it all, you ought to see what happens when you search for this so-called "catastrophe crow" aka "crow 64" on youtube
OTHER SCARY THINGS
SAYA IN UNDERWORLD: if you've been around the internet, you might have seen one of the stories here. basically, it's someone named "saya" translating these stories from japanese into english. i loved browsing this site a lot, hopefully you do too!
↓ click the roses to return ↓